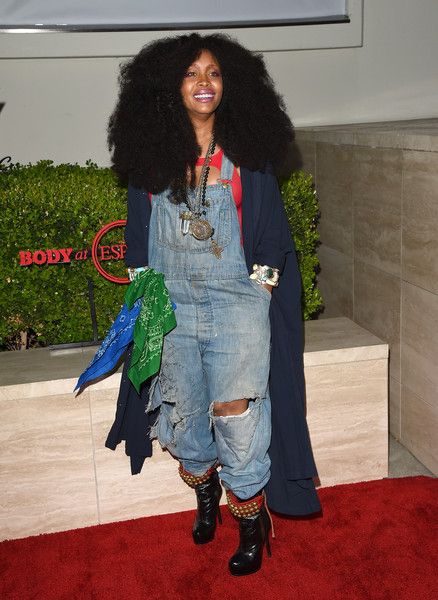 Umm...I'm not to sure about this one. Erykah Badu who has more recently become known for her interesting choice of fashion has done it again. Check out what she wore a few days ago on the red carpet at a party celebrating ESPN magazine's BODY issue.
So, you feelin it or nah?
I am liking her hair tho!
~G~